IT Success : Auto Industry
Rob Hatch's Arizona Motor Group

Robb's go-getter grandfather C.R., father Gerald, and Uncle Roger opened one of their first used car dealerships in northern Arizona back in the early 1970's.
They added their first new car franchise — a Dodge, Chrysler, and Plymouth dealership — in 1978 in downtown Snowflake and soon after added a GMC Truck franchise in the same location.
In 1988 Gerald and Roger built another Dodge, Chrysler, and Plymouth dealership in Show Low and added the Toyota franchise at the same location in 1990. In 2002 they purchased a Ford store in Winslow from Marvin Hatch, which is now known as Winslow Ford. Gerald bought another Ford store in Show Low in 2007, which his son Guy Hatch now owns and operates. In 1990 Charlie and Rick Hatch opened another Dodge, Chrysler, and Plymouth dealership in Safford.
Thus, it's easy to see why the Hatch family's name has become virtually synonymous with the automobile business throughout Arizona.
Today, Robb owns four dealerships spread throughout rural Arizona, offering popular American-made automobile brands including Dodge, Ram, Ford, GMC Trucks, Chrysler, and Jeep. He owns Arizona Chrysler, Dodge, Jeep, and Ram in Safford as well as Chrysler, Dodge, Jeep, and Ram in Show Low; Arizona Motors in Snowflake, which sells Chrysler, Dodge, Ram, GMC Trucks and Honda ATV's, Side by Sides, Motorcycles, and Generators; and Winslow Ford in Winslow.
He credits his dad, Gerald, with teaching him how to effectively run multiple dealerships. In fact, Robb is now the largest multi-line auto dealer in Northern Arizona and employs a staff of more than 120.
For many years the family dealerships ticked along doing business with little more than a handshake.
As technology has evolved rapidly in the past decade so has the auto industry, bringing everything from more efficient electronic financing and record-keeping software to wireless diagnostic tools in the service department.
Over the past 3 years, in scaling up from 1 dealership to 4, Robb found that his plans for growing his business required more technology support than he could get from a part-time IT consultant.
He needed an IT resource that could scale with him, without pushing his team through too much change too fast.
As a hands-on business owner, Robb also needed a way to see what was happening at each dealership without driving miles and miles every week. His team needed more streamlined communications and workflow, from phone systems and email to accessing computer files and software. The old modems were limping along and did not provide the data security that was becoming ever more critical to doing business in today's tech forward environment.
Getting access to fast, reliable internet was a challenge in rural Arizona, but also more essential than ever.
The Sunstate team helped Robb to prioritize the IT needs of his business and create a "phase 1" plan for tackling his immediate needs while also considering his plans for growth, i.e. "phase 2".
Getting an internet signal to his Winslow dealership took some "out of the box" thinking since the local cable provider's solution was cost prohibitive, but Sunstate was up for the challenge.
The team successfully deployed a point to point wireless broadband signal from the Cellular One store located nearby. Problem solved.
Sunstate also implemented a VoIP phone system that cut phone bills from around $1,000 to about $200 monthly.  The new system not only saved the business money, it also brought with it a wide variety of helpful features including simple dial-by-extension connectivity between locations and easy scalability.
"The quick and easy visibility I have into every one of my locations — because of technology — brings so much peace of mind and provides me with the bandwidth to continue growing my business."
With the roll out of a new Virtual Private Network, Office 365 and 24/7 Help Desk Support from Sunstate, Robb's team also reaped the benefits of smoother workflow and less downtime.
Also, with Sunstate's hardware leasing program Robb has been able to easily outfit his dealerships with up-to-date computers, routers, and servers.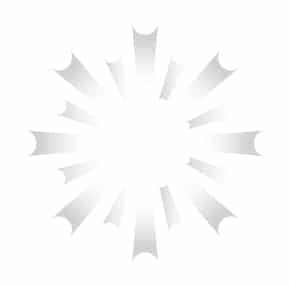 I am not in the technology business, but our business relies upon it more and more every day.  That's why it's so important to have an IT partner that can effectively tackle day to day needs while also steering us toward new ways to save time, improve security, and cut costs. Sunstate is incredibly nimble and trustworthy and I truly consider them to be an extension of my team.
ROBB HATCH, OWNER
ARIZONA MOTOR GROUP