Join the Sunstate Team
and drive your career forward!
Sunstate offers a great environment for growth, training and career advancement, along with a competitive and comprehensive benefits package including:
Medical, Dental and Vision Health Insurance Plans
Company Paid Life Insurance
401K Plan with Company Matching
Optional (Employee Paid) Short-Term & Long-Term Disability Plan
Personal Leave Time
Paid Holidays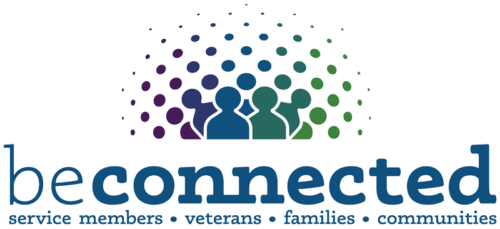 Sunstate Technology Group is now part of a nationally recognized partnership focused on ensuring there is no wrong door and no wrong person for service members, veterans, or family members to turn to for employment opportunities, training and resources.
The Sunstate Technology Group Sales Manager position requires a dynamic, energetic sales professional, master of sales and marketing and a true self starter. The Sales Manager must be able to interact with leadership and deliver detailed information regarding trending, sales goals, pipelines, & forecasting. The ideal candidate will possess the ability to develop staff, programs, and IT systems to sustain solid sales performance in the MSP industry. The ability to build an effective sales program and system that can be duplicated is a must! Candidates must have excellent computer skills, strong interpersonal communication skills, professional presentation and speaking skills. Candidate must also be organized and able to manage sales/marketing responsibilities in multiple geographic regions. Candidate must be goal driven and able to drive results in a highly competitive market.
Sunstate Technology Group Chief Executive Officer
Location Address: Phoenix
• Establishes sales objectives by forecasting and developing annual sales quotas for regions and territories; projecting expected sales volume and profit for existing and new products.
• Maintains sales volume, product mix, and selling price by keeping current with supply and demand, changing trends, economic indicators, and competitors.
• Maintains national sales and customer service staff by recruiting, selecting, orienting, and training employees.
• Maintains national sales staff job results by counseling and disciplining employees; planning, monitoring, and appraising job results.
• Maintains professional and technical knowledge by attending educational workshops; reviewing professional publications; establishing personal networks; participating in professional societies.
• Contributes to team effort by accomplishing related results as needed.
• Create and execute a multi-faceted prospecting plan through cold calling, email, leveraging personal contacts, and following up on company generated leads.
• Attending networking events, conferences and tradeshows to build relationships that will create new business opportunities.
• Input and manage all sales opportunities through CRM (Customer Relationship Management) system. Currently ConnectWise Manage / Sell.
• Participate in weekly sales meetings, which will include sales pipeline forecasting and management to ensure consistent performance each month.
• Develops and manages sales/marketing operating budget.
• Establishes and maintains a consistent corporate image throughout all product lines, promotional materials, and events.
• Directs sales forecasting activities and sets performance goals accordingly
• Directs staffing, training and performance evaluations to develop and control sales programs
• Meets with key clients, assisting sales representatives with maintaining relationships and negotiating and closing deals.
• Coordinates liaison between sales department and other sales related units.
• Assists with other departments within the organization to prepare manuals and technical publications.
• Prepares sales reports showing sales volume, potential sales and areas of proposed client base expansion.
• Develops renewal reporting, roadmaps, and yearly strategy to maintain recurring revenue base.
• Develops churn management strategy and reporting.
• Develop and maintain customer interaction processes and procedures.
• Develops and maintains customer escalation management processes.
• Perform other duties as assigned.
• Manage inside Sales Representatives to ensure lead generation and appointment setting success through guidance and coaching.
• Professionally represent the company to clients and provide excellent customer service.
• Bachelor's degree in Sales, Marketing or Business Administration or the equivalent number of years of experience.
• 5 years minimum related experience with progressive management
• 3-5 years of leadership experience with the field, commission-based reps or 5-8 years as a field, commissioned sales rep.
• 5-10 years of sales experience with a demonstrated track record of over-achievement
• Proven ability to develop and initiate strategies for revenue and client count growth as well as expense control.
• Strong understanding of IT MSP sales.
• Strong understanding of Sales Engineering requirements.
• Experience running and building a sales team.
• Build, maintain, and effectively manage a healthy sales pipeline.
• Accurately forecast sales results.
• Follow a structured sales methodology as well as meet/exceed sales quotas.
• Great communication skills.
• Exceptional references.
Ability to travel up to 50%.
Ability to sit, stand, or be active for 8 hours a day.
Ability to lift 50+ lbs.
Resides or can be present in PHX Sunstate Office M-F 8-5am
Have a valid driver's license and maintain a clean driving record.